Evergreen Trees for Sale in Toronto
Find trees for sale in Toronto. Whether you want a carefully placed single tree or an entire wall of green to shield you from the cold north winds, Caledon Treeland can make it happen at a good price. Our majestic evergreen trees are excellent sound barriers that give you privacy from your neighbours. In most municipalities, fences can be no higher than 8 feet by law. Try telling that to a tree!
Please find more information about our most common evergreen trees below. If you need help moving a tree currently on your property, we are happy to help.  Evergreen trees are available from 6 to 30 feet tall.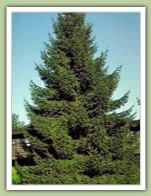 Norway Spruce (picea abies)
A fast growing, graceful tree with sweeping branches when mature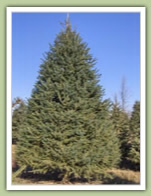 White Spruce (picea glauca)
A hardy tree – excellent for wind breaks.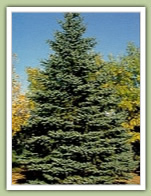 Colorado Spruce (picea pungens)
A very hardy tree. Useful as a specimen, hedge or wind break.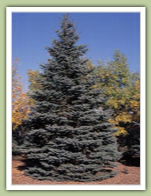 Colorado Blue Spruce (picea pungens glauca)
The blue form of the Colorado Spruce. Excellent specimen with intense blue needles. Medium growing.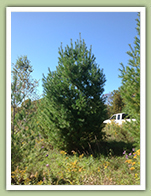 White Pine (pinus strobus)
Fast growing with soft, long, green needles. Excellent as a specimen or privacy screen.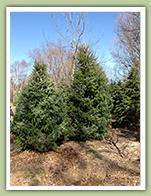 Serbian Spruce (picea omorika)
The most graceful of all spruces, the Serbian Spruce offers thin arching branches with a slender straight trunk. The needles are light-green to blue-green. Excellent landscape tree. Isn't as wide as most spruce.