When we talk about trees, we can't help but associate it with the color green. However, the leaves of some trees could actually change its color as the season changes. In autumn, you will witness that maple trees changes its color and it is really amazing to see that magnificent transformation.
For other countries with warmer temperatures, green-colored trees abound. Like evergreen trees, it will not change its color no matter what the season is. That is why when we talk about something that never changes we always compare it with an evergreen tree.
When choosing a tree for your back or front yard, you actually consider so many things but this I tell you that planting evergreen trees is such a brilliant idea. There are countless benefits of evergreens that would support that it is a wise choice for your back or front yard. You can also use it as a fence but you have to be wary of course of certain restrictions imposed by the state regarding tree fences. It is, in general, a very good landscaping material that adds beauty in your front and backyard.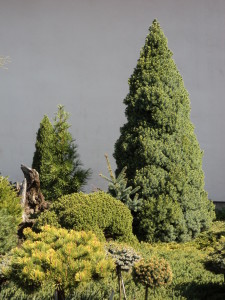 According to recent studies, evergreen trees have the capacity to reduce wind speed at about ten to fifty percent thereby preventing wind damage to the surroundings. It also has the inherent capacity to mitigate certain odors coming from the wind. It also helps lower your energy consumption because it will require lesser use of your heating system during the winter. It serves as a protective shield that blocks noise pollution before it annoys you. The smaller parts of the trees such as the leaves and twigs absorb noise in the surrounding thus making it a very quiet and peaceful. Evergreen trees also serve as a filter of polluted air from toxic exhaust coming from cars and other pollutants.
These are just among the few benefits of evergreen trees. Apart from its being environment-friendly, it also serves as protective gears that shield you from other harmful elements present in the atmosphere. Therefore it is wise to plant your evergreen tree now. Go for the green and choose evergreen.