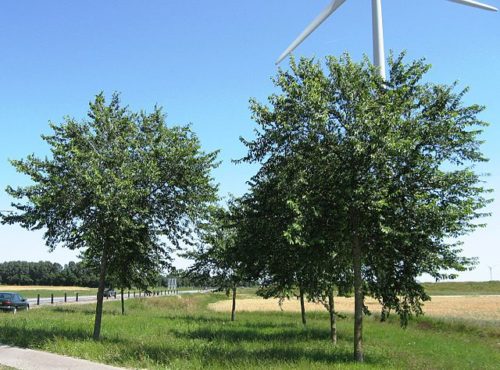 The Pioneer Elm Tree (Ulmus Pioneer) was developed in the 70s by the USDA to create an elm resistant to Dutch Elm disease. It is a fast growing tree with glossy, green foliage. It's a crossbreed of two European Elms: Ulmus Glabra and Ulmus Carpinifolia. It is a very popular street or shade tree, given adaptability to adverse conditions.
What does it look like?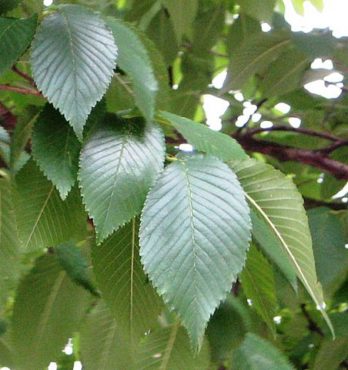 The Pioneer Elm is a tall tree that grows roughly 50 feet high and 50 feet wide. It has a high, dense, rounded canopy with glossy, dark green leaves. The pointed leaves are serrated and similar in shape to the Wych Elm. Leaves turn yellow in the fall. Its flowers, fruits, and grey bark are not noteworthy and its average appearance often blends into the background. It can be effectively presented with accompanying shrubs or bushes. It is extremely fast-growing and in an optimal environment can live over 90 years.
Where can it grow?
The Pioneer Elm is extremely hardy and resistant to diseases. It can be grown in a variety of areas. It is indifferent to soil types (including ones with high salt content) and is relatively unaffected by PH balance in the soil. It prefers full sun but can be grown in zones five through seven. This elm can thrive in both arid and moist locales, is tolerant of pollution, and excels in city environments. Due to its fast and tall growth, the Pioneer Elm should not be planted under power lines. Sidewalks and pipes should also be avoided, because its hardy roots can cause damage.
What are its weaknesses?
Though the Pioneer Elm is relatively low maintenance it is vulnerable to insect infestation. The Elm Leaf Beetle can cause acute problems, causing 50% more damage to leaves than comparable cultivars.
The Pioneer Elm makes a great, low maintenance, hardy shade tree for roadsides and large properties. If you are interested in owning one, please come see us at Caledon Treeland or give us a call at (905) 880-1828 to answer any questions you might have. We look forward to hearing from you!