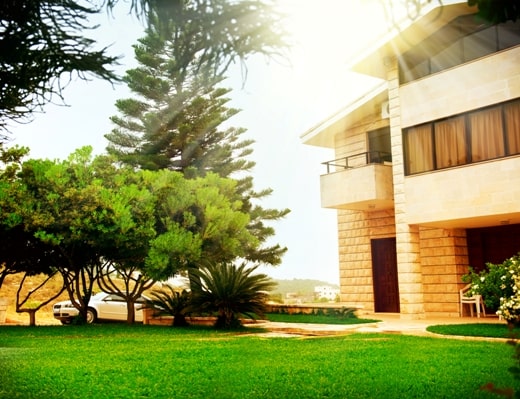 Although trees can help add to the aesthetic value of your home and provide clean air, not all trees are created equal. When it comes to planting trees in your yard or garden, it's important to choose the right kind of tree, or regret its loss later. While trees can be beautiful, long-lasting additions to your property, some are potentially troublesome with frequent fruit droppings, falling leaves, and dropping branches.
Before you get too excited about planting a tree(s) in your yard, ask why you want to plant a tree, and consider these options:
Evergreen or Deciduous
Trees are evergreen or deciduous. An evergreen tree keeps its colours and needles year-round, while a deciduous tree has beautiful, changing leaf colours in autumn before it sheds them for winter.
Shade
Certain types of leaves provide ample shade over and/or around your home, especially during hot summer months. A shade tree often requires a wider space in order to grow and spread its crown. If too close to a home or structure, the roots can eventually disturb underground piping and cause plumbing problems.
Specimen or Ornamental
A specimen tree is known for its unique structure and exceptional beauty. One of the most interesting and distinctive parts of a specimen tree is often its trunk. Because of its unique beauty, a specimen tree in your front yard or garden can be the envy of the neighborhood.
An ornamental tree is usually smaller than a standard shade tree. Planting an ornamental tree can add an interesting focal point to your landscaping. It is often hardy and can endure changing weather throughout the year.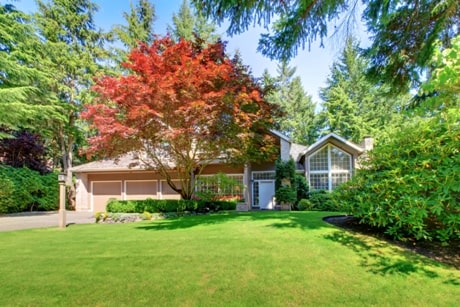 Fruit Trees
A fruit tree is a good example of a specimen tree. Aside from its aesthetic value, a fruit tree can also provide delicious and fresh produce right on your property. It can also offer a shady place for the entire family to relax and enjoy chemical-free, freshly picked fruit.
Windbreaks and Screening Trees
Windbreaks, also known as "shelterbelt," are trees planted in one or two rows to create a barrier against strong wind. Wind breaking is a technique used to protect your property and other plants around the area from damage due to high winds.
Screening trees are planted to provide privacy and the kind of border a fence might create for your home. They also have the benefit of blocking undesirable views or scenery.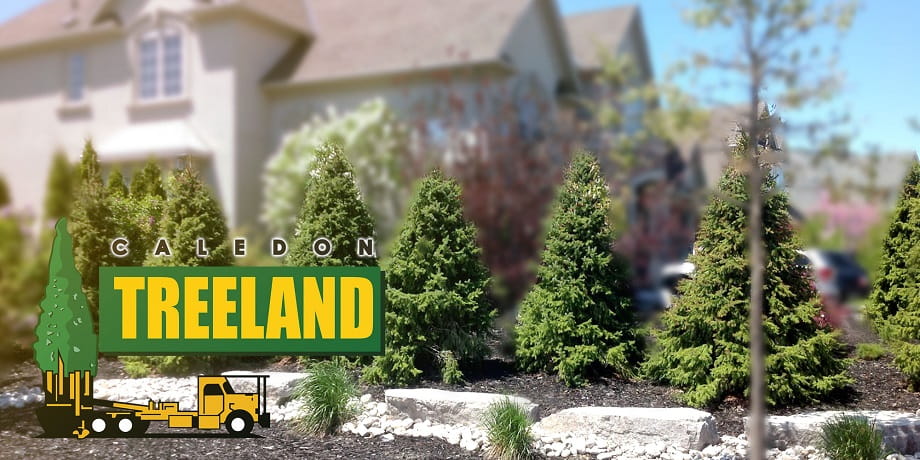 If you want expert advice when choosing trees for your home or building, call Caledon Treeland at (905) 880-1828. We have a wide variety of trees to choose from and our team will guide you in making a selection that will thrive on your property.