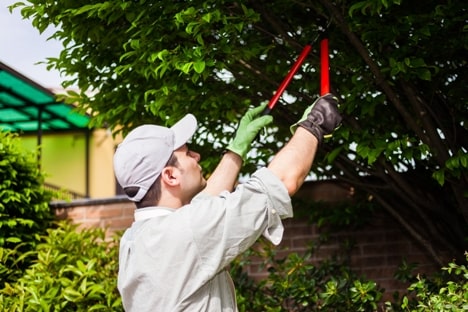 Timing is everything for tree pruning because doing it the wrong time of year can result in irreparable damage. Pruning is done in early spring for most trees. This is when the sap of the tree is running and pruned limbs will heal quickly. When planting trees, tops should be pruned to compensate for possible root loss and train the tree's growth. When topping a newly planted tree it should not exceed about one-fourth of the top growth.
Pruning Specific Types of Trees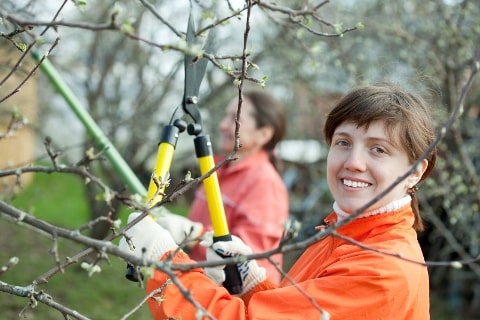 For fruit trees, pruning should be done before buds start to form. Deciduous trees should be cut back in late winter or early spring (between February and April, before leaves begin to grow). Another reason to prune trees in spring is because during other times of the year some trees are susceptible to disease. Oak trees can get "oak wilt," a deadly fungus carried by beetles attracted to the healing sap.
Evergreens, spruce, and fir trees get pruned to remove unwanted branches in the winter while dormant or at the end of winter. Pine trees should be pruned during the summer months of June and July.
Reasons to Prune Trees: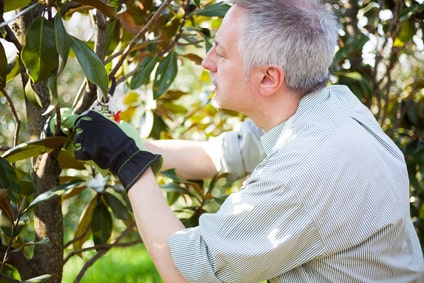 Limbs are dead or dying
Limbs have signs of disease
Give limbs space and keep the tree strong against heavy winds
To remove sapling branches off shade trees
Certain limbs can make the trunk weak
When it is time to prune trees in springtime or any season, Caledon Treeland can make it effortless. We have the expertise and equipment to prune every type of tree to remove dead or questionable limbs, or train it to grow a certain way. Don't put yourself or anyone nearby in danger; let us do the work for you. Call (905) 880-1828 to learn how we can help.