Find the Best Trees For Sale In Brampton and Beautify Your Home
Are you building your new home? If you are then one of the most important things that you should think about is landscaping. First impressions are important and in order for a home to look amazing, a great looking landscape is needed. Start looking out for trees for sale in Brampton to help you out. There are many things that landscapes can offer you that you can truly appreciate for a long period of time. Below are some of the reasons why you should consider getting trees and landscaping your home.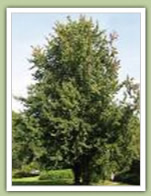 When your house has good quality looking trees its value also increases. This means that you get a lot of return on your investment as well as adding beauty to your property.The trees that we offer for sale in Brampton help to add value to your property.  We at Caledon Treeland offer only the best looking and sturdy trees that you can use for your home landscaping. We plant, move and design trees to suit your home.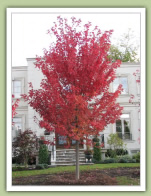 We have been in the business for 25 years offering trees for sale in Brampton. We have the best tree selection on our family run tree farm. Good landscaping creates a wonderful first impression to the people who will be interested in buying your home in the future. Your home is automatically set apart from the rest. Caledon Treeland is able to offer you a variety of trees, from shade trees to evergreens. Sugar maple, locust, linden, oak, white pine, blue Spruce and Colorado spruce are some of our best selling tree varieties. Trees help the environment and protect your home from the wind.
Trees for Sale in Brampton at Caledon Treeland range from 6 to 30 feet. Our trees include Ontario native sugar maples and Colorado spruces. Landscaping your home also helps create a cool environment. Having more plants around you will give you the liberty of breathing fresh air. You can save money and live a healthier life as well. Trees also help shelter your home during winter and can give you shade in the summer. Trees also help lower noise levels in the environment and block views that you don't want to see. The trees we offer for sale in Brampton provide great privacy.
Please call and book an appointment to come to our farm.