Caledon Treeland Has Great Trees for Sale in Mississauga Area
Your home or property is an investment. You're putting not only your hard-earned income into it, but also your time. You are investing a part of your life into a space where you will dwell. Why not make it as beautiful as possible? There is no way to overstate just how much a pleasing space can lift the mood, relax the mind, and cheerthe soul. Here at Caledon Treeland, we believe in the beauty of natural surroundings. That's why we offer Mississauga trees for sale, as well as supply other areas of Ontario (Central and Southern locations). We offer a wide selection of trees for sale including: sugar maple, oak, linden, locust, blue spruce, autumn blaze maple and Norway spruce (among others).
You're probably looking at your front yard right now and imagining what a few pine trees or maples would look like by the gate (the answer is: amazing). For the permanent commitment that is a tree, you could either grow it yourself or order one! With ordering one, you can instantly enjoy the shade, the beauty and the joy of having a tree, without having to wait for so long. Also, with Caledon Treeland, the quality of your tree will be outstanding because that's all we grow and supply – outstanding trees!
The best choice choice to shop for trees for sale
What sets Caledon Treeland apart from other suppliers of trees for sale in the Mississauga area? First off, let's talk about our tree farm. We've got one of the best, if not the best tree farm in the greater Toronto area. We're talking about a supply of trees that has outstanding quality on the individual level, but also quality in terms of the diversity of trees available. We offer shade trees, under which you can spend many an hour relaxing, napping or reading, as well as evergreens. The beauty of evergreen trees will remain constant year round. Our trees come in a range of sizes. So if you're looking to make a fence of greenery, try our 6 foot tall options in quantity. Or you could make a statement and add a towering 30 footer to your backyard!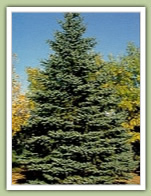 We take delight in working with our customers and providing quality service. Our legacy is built on  excellent trees and excellent work. We use appropriate and modern equipment, as well as trained and experienced staff, to execute our work in the best possible way. We are a respected supplier and mover of trees. Our confidence in our work lets us say that we will move and install your tree right the first time.