When Looking For Richmond Hill Trees For Sale, Call Caledon Treeland!
Hey there! Looking for great quality trees for sale in Richmond? Of course with so much natural scenery in Richmond Hill it's no wonder that you would probably want to create it on your own property. In our experience the best way to enhance your property is with a great landscaping job. That is all it takes to turn your yard from a bland empty space to a gorgeous space that you'd love to spend time in. What is the trick to really make your property or yard seem extra-ordinary? Add a few mature trees to your design. Plan your landscaping project around a beautiful maple or evergreen and have people talking about your beautiful yard in no time. Trees are not only pivotal design pieces in a yard, but also functional components that can provide shade, privacy and wind protection!
Caledon Treeland offers a large selection of trees for sale including: sugar maples, blue spruce, autumn blaze maples and Norway spruce (among others).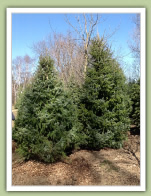 Can't you just imagine it already? Picture your house now. Now picture it with a few lovely trees, placed by design. Isn't that so much better? It's truly amazing what a few trees can bring! For our clients in Richmond Hill trees for sale can easily and instantly add to the aesthetic of your property. Without having to grow your own seedlings for years and years, you can immediately have the benefits of a mature tree on your property, simply by calling Caledon Treeland!
We are tree movers and suppliers that can install your dream tree on your lot, just the way you want it. We also offer competitive prices on our entire inventory, offering even discounts when you buy in volume!
Choose from our wide selection of high quality trees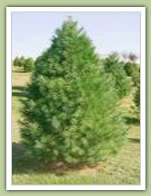 Trees for sale in the Richmond Hill area are of a good quality. This is a must. We grow our trees in our Greater Toronto Area farm ourselves! Our experience in rearing and raising trees gives us the great quality individual trees that we have now!
Your personal tastes or the needs of your house for privacy can be satisfied by only certain types or heights of trees. Don't worry! Our farm has a great selection of Richmond Hill trees for sale with sizes ranging from just 6 feet tall to a towering 30 feet of impressive tree! Whatever you want, we've probably got it on our farm. Don't hesitate to come visit our farm to see our selection in person. You can pick out the individual trees you want and we can deliver and install them for you. Call our hotline and schedule an appointment today!