Trees can add value, beauty and provide much needed privacy to your property. In most areas fences can only be 8 feet high by law, however there is no limit to how tall a tree can be. This allows for trees to provide you with limitless amounts of privacy. When it is time to sell your home trees add vast amounts to the value of your property. Adding trees to your yard compliments your landscape perfectly. Trees for sale in Stoufville can positively change both the monetary and esthetic value of your home.
Caledon Treeland has been planting trees in the Stoufville area for over 25 years. Our experience and dedication has made us leading experts in the tree planting field. Our large tree nursey which serves the Stoufville area provides customers with many kinds of different tree types. We carry: blue spruce, white pine, autumn blaze maple, sugar maple, oak, linden, locust, ginko and many more. We use the latest equipment to move and plant trees within Stoufville. Our knowledgeable staff will help you care for your newly planted tree by offering advice.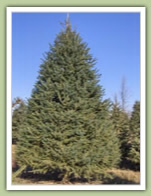 Shopping for your tree is fun and easy at our beautiful Caledon tree farm. Located reasonably close to Stoufville you can call and book an appointment to have our friendly staff show you around our tree farm. Stoufville trees for sale offers you a wide variety of trees to choose from. We move and plant your purchase using the latest equipment. Call us at 905 880 1828 to make an appointment today to visit our farm today.