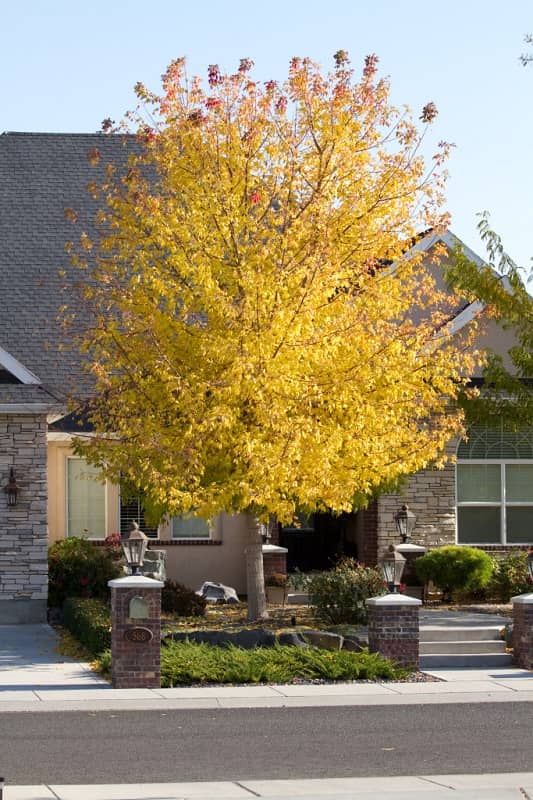 Trees for Sale Vaughn offers you with the best selection
Caledon Treeland offers the best variety and selection of trees for the Vaughn area. Large trees add value, beauty and privacy to your landscape. Fences may only be 8 feet tall by city regulations. There is no limit to how tall a tree can be however which makes them an excellent option to provide much needed privacy at your home. Our trees are the perfect complement to your landscape design. Beautiful trees also add great value to your property. Trees for sale Vaughn offers the following tree types: sugar maples, autumn blaze maples, Norway spruce, blue spruce, oak, linden, ginko, Serbian spruce and more.
Getting Vaughan trees for sale
Our company has been in operation for over 25 years offering trees for sale in the Vaughn area. We are a family owned and operated business that takes great pride in offering the best customer service. We use the most up to date machinery to move trees to your yard. Feel free to come by our family farm in Caledon and browse our varied selection of trees for sale in Vaughn.
Please make an appointment by calling 905 880 1828 and browse the trees we offer for sale in Vaughn. Many customers have said they enjoy strolling our beautiful tree farm and choosing the trees they like. We plant trees on residential and commercial properties. We have worked on everything from golf courses, government properties, condominiums and residential lots. In every case we take pride inproviding the best trees for sale in the Vaughn area. Trees for sale Vaughn can offer you the best selection at the most competitive prices. Please come and visit us today!