People say that there is one thing constant in this world and that is change. It could be a change in perspective, job or residence. Change is so inevitable.
When I was transferred to another location because of work, I thought of many things that I wanted to move with me. However, there are things that are just too impractical to carry with me and one of them is the astoundingly beautiful maple tree in my front yard. Way back then, I had no choice but to leave it behind. The least I could do is to plant another Maple tree in what I call my new home.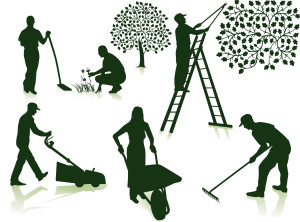 With my busy schedule, I hardly have the time to care for a tree. I wished that there is a kind of warranty so that the people who provided the tree planting service could continue to nurture it for about a year or so. I believe that the first few years of a young tree, it requires tender loving care.
As the tree grows, it has to be continually nourished and guided because it needs to go to a certain direction. Pruning, thinning and removing dead branches are essential part of making your tree stay in good shape. Regular after care services could reduce the risk of damage from a storm, damaging winds and other untoward events that may cause serious damage to person or property. In order to give the care that my tree deserves, I asked around and a friendly neighbor living across the house suggested that I should get the services of an arborist because they are experts on the field. So if they don't have time to care for your tree, seek professional help. If you are still planning to plant a tree, find a tree planting service that gives you one year warranty service on top of the tree.