No matter how small your garden is, you can always a lot space for a tree if you will just consider some important information prior to planting. You cannot deny the fact that trees can actually add to the overall aesthetic value of your small garden and apart from that, it can also provide shade say for instance to your patio, block an unlikely view or give you the much needed privacy by serving as the demarcation line from one property to another.
If you want to plant shade trees to provide shadow but does not overshadow, you have to consider the following:
· Its mature size
You must do a little research on some trees and their sizes when they mature. Some samplings may quickly grown and overwhelm the cute size of your garden. You have to be sure that when the small tree matures, it will not cover what needs to be exposed and it will only serve its purpose.
· Its ability to withstand as seasonal changes
It is also vital to consider trees that can live through seasonal changes. Trees provide color offering a different kind of beauty each season.
· Look for the dwarf type if possible
Try to find dwarf trees that would grow up to three meters only. For instance you may consider planting a dwarf Alberta Spruce because it only grows up to three meters.
· Choose a tree that grows upward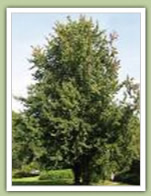 There are certain kinds of trees that grow upward and you can certainly provide enough room for these types in your tiny space. Dawyck purple and Hornbeam trees are examples of slender trees that can fit to your limited space.
If you are resourceful enough, you can actually find so many small trees that could fit in and grow up to 5 meters only. Amur Maple trees is the dwarf kind of Maple tree, Cornelian Cherry, Magnolia, Paperbark Maple and Japanese Maple are also the other kinds of trees that suits your beautiful garden.